Full Farming Venues Support
Blockchain: ETH / BSC / HECO / OMNI / TRX More can be added on demand (Polygon, Solana…)
Single coin LP: Compound, AAVE, Coinwind...Dual coin LP: Uniswap, Sushiswap, 1inch, Pancakeswap, MDEX...Leveraged LP: P.td, Alpaca…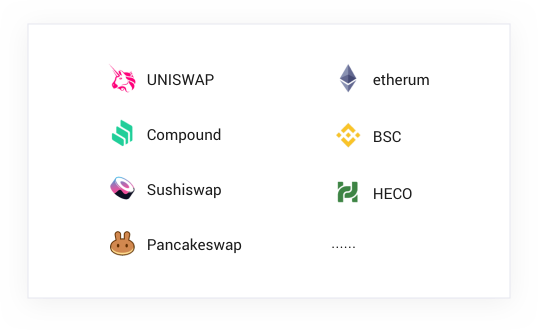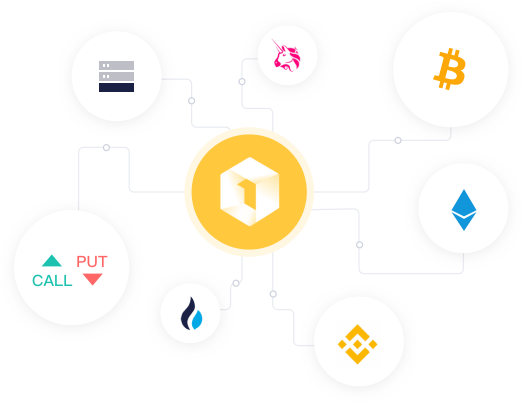 Investment Unit View
We use the concept of investment unit - that might be a combination of several atomic portofolios of same or different types.
E.g. a normal fund is consists of centralized exchange accounts, and a DeFi yield farming fund is essentially a fund with DeFi address / protocol.
Transparency on Complex Structure
Whatever complex structure, e.g. fund structure, hedging structure, farming structure (single coin pool, dual coin pool, single coin + margin leverage coin farming)…
Monitor coin-level balance, account-level risk, and calculate net value and exposure by a total fund view.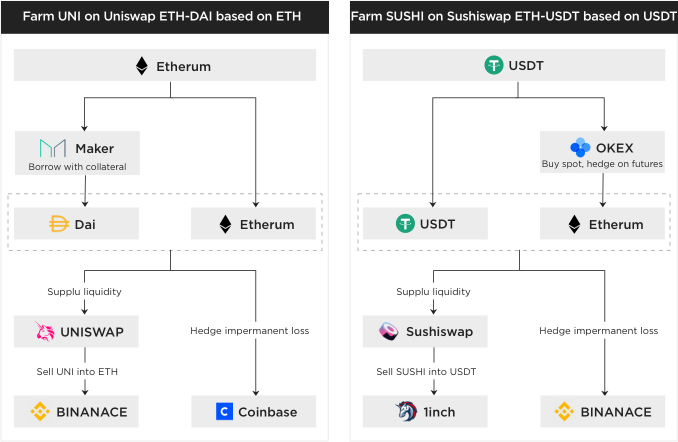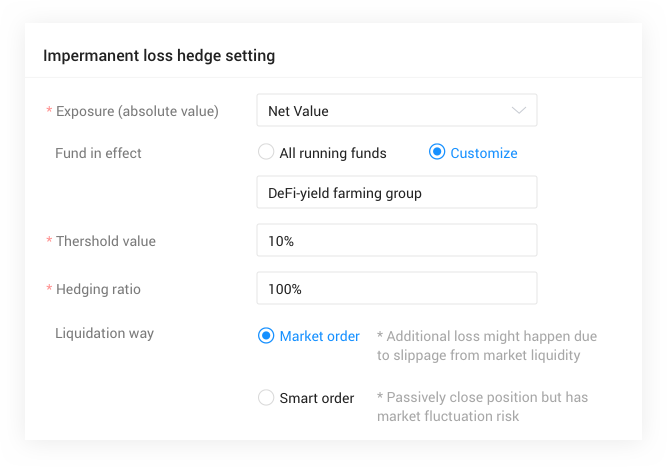 Auto-hedging for Impermanent Loss
Reflect your expectation on future market, or your risk apetite by setting hedging threshold.
We are happy to share you insights from our yield farming activities and back-test results!