Real-time Data from All Types of Counterparties
Integrate to all types of counterparties, including mainstream crypto exchange, OTC liquidity provider, bank, custody, traditional broker (IB) and exchange (CME, TSX ... in total 50+ counterparties.
Uniquely designed proxy mechanism to keep prompt exchange info without exceeding API rate limit. (e.g. sync data from 100 Binance sub-accounts)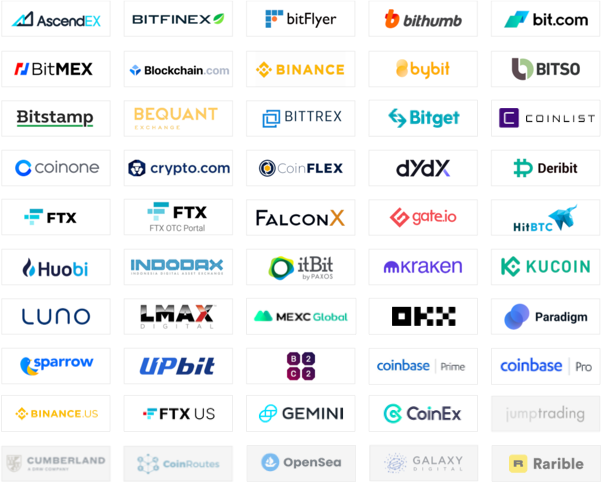 Blockchain / DeFi Protocol
+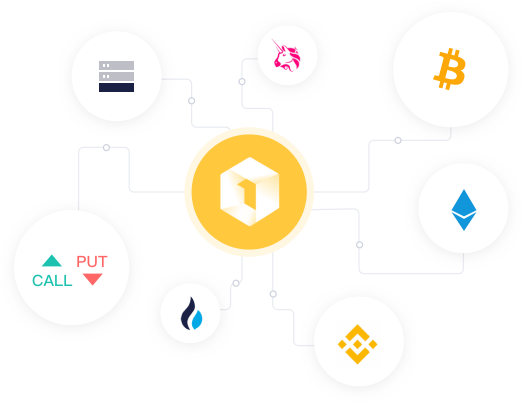 All Types of Assets
All crypto asset: Spot, future, perpetuals of centalized exchanges / OTC that read by API key are the most common cases.
Additionally we support options with Greeks and curve calculation, DeFi yield farming pools on ETH / BSC / HECO chain, borrowing / lending, OTC spot / futures / options, and POS / POW mining that can be supported via API integration or manual maintenance.
Also we support traditional instrument (e.g. ETF) through brokers like IB.
Further Analysis
Based on market information, we provide further market analysis including live USDT/USD rate, perpetual swap funding rate comparison, quarterly future premium, open interest, volatility ranking…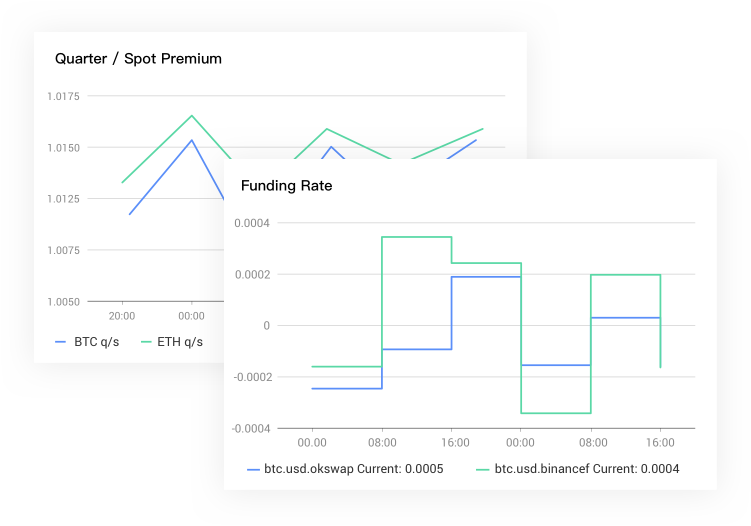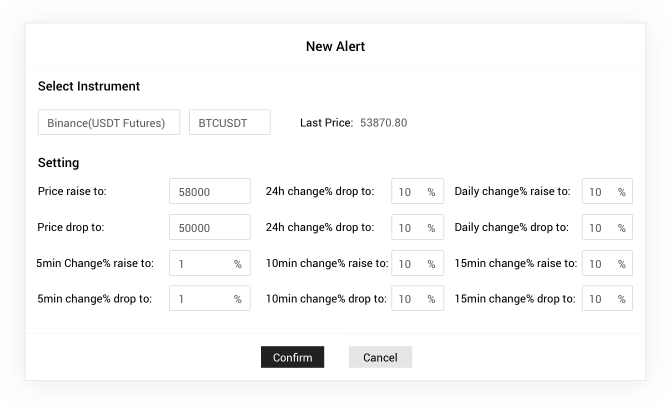 Market Signals
We continuously scan the markets for irregular price, order and volume actions customized to your view. So you will never miss the signals from market.
Historical Data
Historical tick level transactions and order book since 2017 in json and csv format, for quant research and back test. For more check