Pre-trade Compliance Check
Pre-defined trading restrictions like trading scope and max leverage (and more…), in the case of using 1Token OEMS, the disqualified orders will be pending for approval or rejected by 1Token OEMS before sending to exchanges.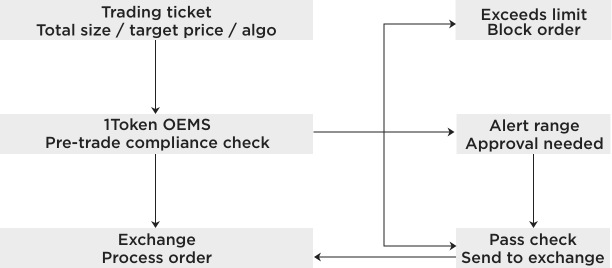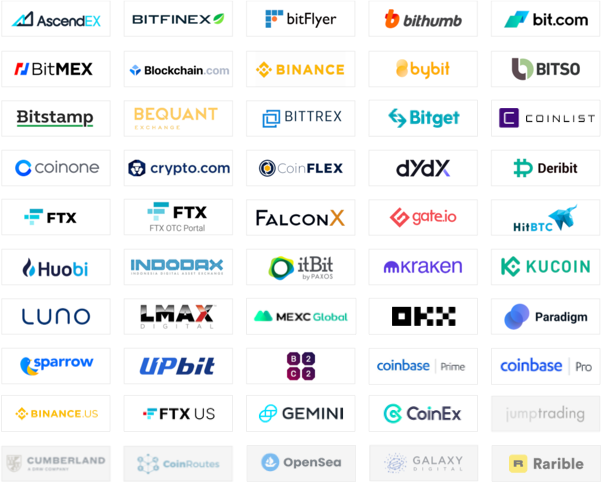 Blockchain / DeFi Protocol
+
Full Asset and Venue Support
All crypto asset: Spot, future, perpetuals and options are supported.
Also we support CME crypto derivatives, and traditional instrument through brokers / FCM.
Full Trading Functions
Both API and GUI access, to access 30+ exchanges and liquidity providers. From simple multiple-account trading, to professional trading (liquidity aggregation, TWAP, VWAP…) and sophisticated algo trading (multiple-leg funding rate arb, spread trading...)
API can be accessed here: https://1token.trade/swagger?url=/swagger/trade.yml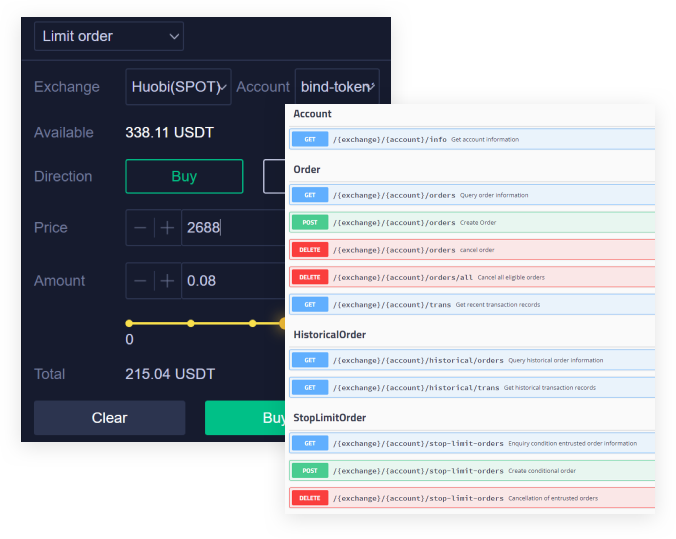 Liquidity Aggregation
Find the best execution price by our connection to mainstream exchanges and OTCs with low lantency. E.g. aggreation has BTCUSDT from Binance, Huobi and OKEX.
Full Order Types
Market order, limit order and conditional orders
Algo TWAP/VWAP function available to buy / sell with a huge amount without moving the market price.
More sophsticated algo trading (e.g. basis trading) coming soon.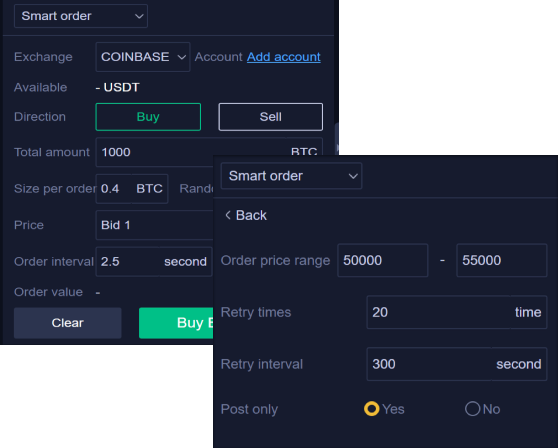 Local Deployment
1Token software is locally deployed on your server with exchange grade security. ALL orders and data are privately processed on your server. Low latency & no front running.
System keeps all the historical order history, open orders, transaction log, and hourly balance / position snapshots for data recon.