Real-time Data from All Types of Counterparties
Integrate to all types of counterparties, including mainstream crypto exchange, OTC liquidity provider, bank, custody, traditional broker (IB) and exchange (CME, TSX )... in total 50+ counterparties.
Uniquely designed proxy mechanism to keep prompt exchange info without exceeding API rate limit. (e.g. sync data from 100 Binance sub-accounts)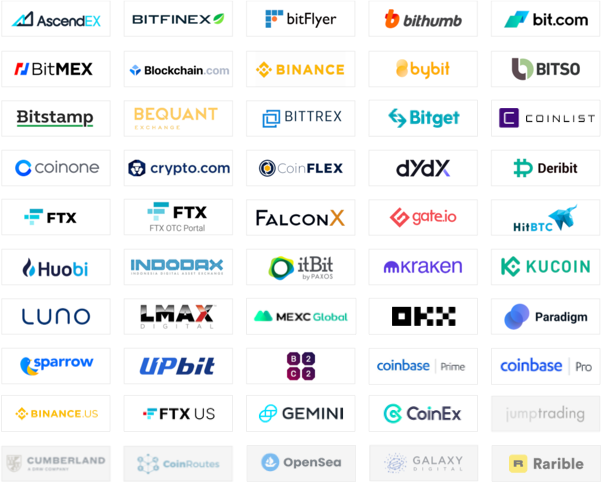 Blockchain / DeFi Protocol
+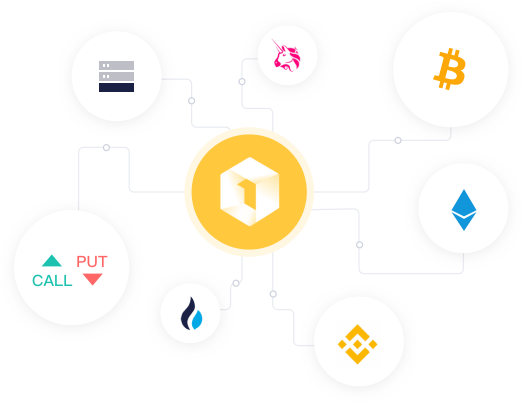 All Types of Assets
All crypto asset: Spot, future, perpetuals of centalized exchanges / OTC that read by API key are the most common cases.
Additionally we support options with Greeks and curve calculation, DeFi yield farming pools on ETH / BSC / HECO chain, borrowing / lending, OTC spot / futures / options, and POS / POW mining that can be supported via API integration or manual maitenance.
Also we support traditional instrument (e.g. ETF) through brokers like IB.
Investment Unit View
We use the concept of investment unit - that might be a combination of several atomic portofolios of same or different types. E.g. a fund is consists of exchange accounts, and a margin fund is essentially a fund plus loan.
Investment units can be grouped to show an overview or compare within different units.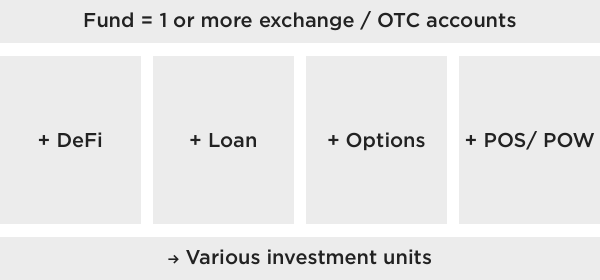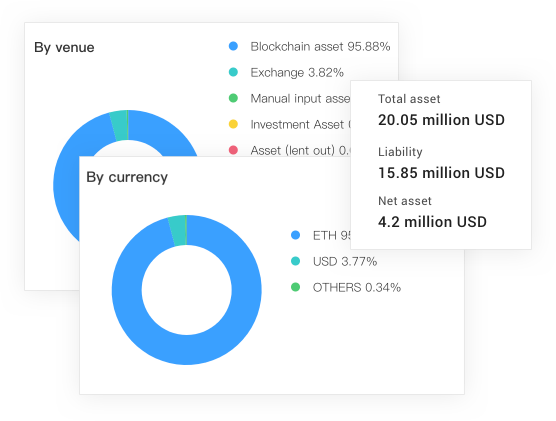 Balance Sheet
Sum up different types of asset and liabilities, and generate surplus / net asset (NAV). Calculated with real time price.
Aggregate by venues, accounting subjects and currencies.
Post-trade Analytics
KPI analysis of each investment unit within a customized time frame, and comparison with market situation, including KPI calculations like sharpe ratio, fund utilization, risk history...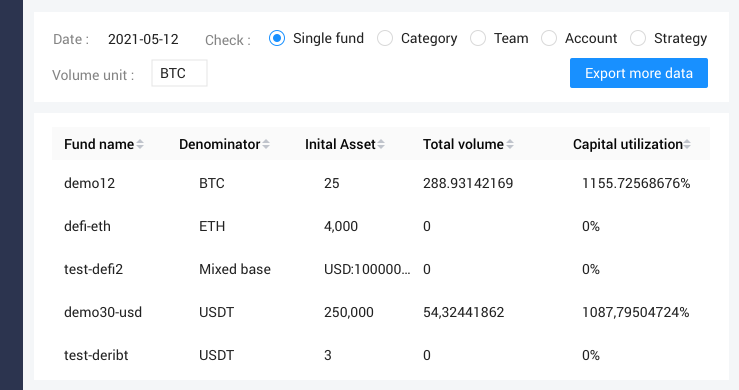 Local Deployment
1Token software is locally deployed on your server with exchange grade security. ALL orders and data are privately processed on your server. Low latency & no front running.
System keeps all the historical order history, open orders, transaction log, and hourly balance / position snapshots for data recon.